Here are some pictures of the Krusell family.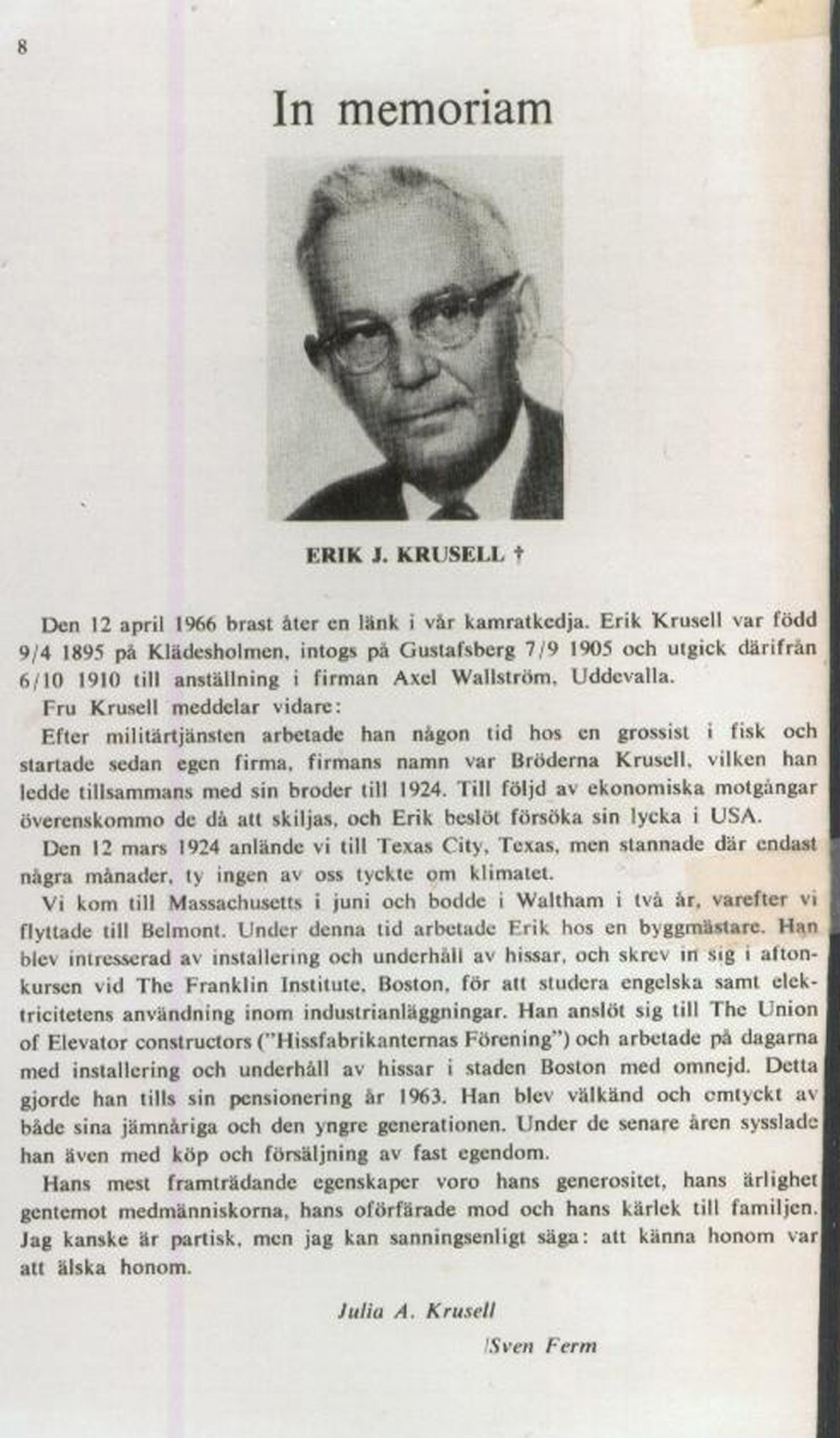 Translation from Swedish:
Erik J. Krusell

On April 12, 1966 broke again a link in our chain companion. Eric Krusell was born 9 / 4 1895 at Klädesholmen, was captured on Gustafsberg 7 / 9 1905 and took away 6 / 10 1910 to employment in the firm Axel Wallström, Uddevalla.

Mrs. Krusell announces further:
After military service he worked for some time from a wholesaler of fish and then started his own firm, the firm name was Brothers Krusell, which he led with his brother to 1924.

As a result of economic adversity they agree on then separated and Erik decided to try his luck in the U.S.
On March 12, 1924 we arrived in Texas City, Texas, but stayed there only a few months, because none of us liked the climate.

We came to Massachusetts in June and lived in Waltham in two years, after which we moved to Belmont. During this time, Erik worked with a builder. He became interested in the installation and maintenance of elevators and enrolled in evening course at The Franklin Institute, Boston to study English and electricity use in industrial plants.

He joined The Union of Elevator Constructors ( "Elevator Manufacturers Association") and worked during the day with the installation and maintenance of elevators in the city of Boston and vicinity. This he did until his retirement in 1963.

He became well known and liked by both his peers and the younger generation. In recent years he also engaged in buying and selling real estates.

The main characteristics were his generosity, his honesty towards his fellow men his dauntless courage and his love for the family.
I may be biased, but I can truthfully say that to know him was to love him.

                       Julia A Krusell/ Sven Ferm
Google translation

---
This man is Johan Patric Krusell born 1862 4th of July and ded in 1903 2nd of August at Koholmen                                  


and his wife Augusta Josefina Larsson
born 1867 20th of October and died 1923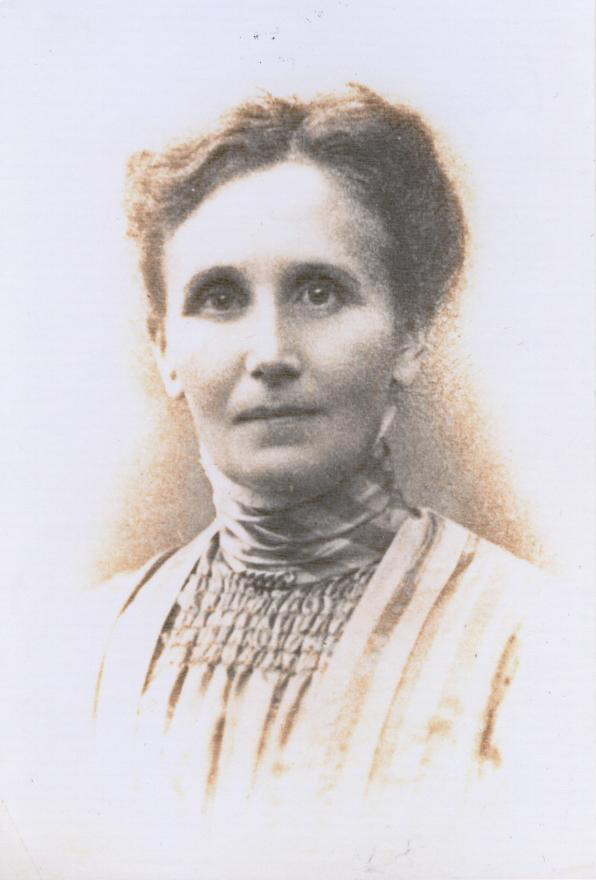 Patric and Augusta had quite a big family. Here you can se them with their 8 children, Per, Eric, Carl, Thor Gunnar, Ingeborg, Gustaf and Allan. Missing is Frans Adolf. 
---
Carl Fritjof Krusell was born at Klädesholmen 1834 20th of February and died at Klädesholmen in 1892 11th of January.

He married Malena Persdotter
1834-1918